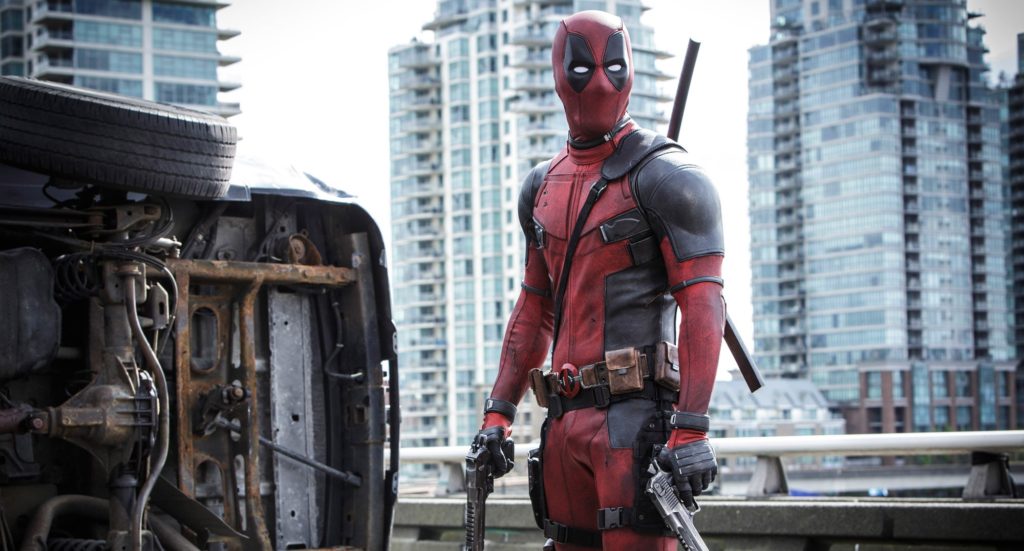 Deadpool is a unique departure from Marvel's and DC's earlier Superhero pictures. Unlike the gritty and intense atmosphere of the movies in the Spiderman or Batman franchises, it focuses less on the typically serious, dramatic comic book hero. Instead, there is richness in levity–featuring zany comedy, gleeful puns, crude humor, and "in-your-face" jokes. It is an absurd, enjoyable action movie that will keep you engaged throughout.
Deadpool's main premise centers on the origins of the Marvel hero and explores how he transforms from the operative-turned-mercenary Wade Wilson, to his cunning and clever alter-ego we all know as Deadpool, through a secret, rogue experiment. He then develops uncanny abilities and powers to heal, while training to become a sophisticated kick-ass battle mutant who combats injustice and corruption.
Ryan Reynolds delivers a flamboyant and witty performance as the crafty, uber-humorous superhero, Wade Wilson, a.k.a. Deadpool. Every aspect of Deadpool, from hand-to-hand fighting skills, crass humor and clever use of pop culture and other film references along with various nods to the X-Men franchise throughout the movie, further magnified his larger-than-life character.
Reynolds successfully outdid himself in this role, combining exuberance and amusement within the ludicrous quality of his character's personality, contributing to both the levity and high-spirited mood of the film.
Up-and-coming director Tim Miller really makes an effort to explore a remarkably innovative story though the use of visual and special effects, giving the story more of a three-dimensional feel using pace and fluency. This layer of the film made it seem more genuine and intriguing in terms of the varying action progressions. Each nuance of the effects, including the car chases, explosions, along with the combination of inventive combat weapons, CGI sequences and slow motion fight scenes, created an adrenaline-pumped ride. This had a considerable impact on the film's eye-catching visuals and sense of adventure.
The effects also added more emphasis, authenticity and interest to some of the other characters– and their powers– within the movie. One example was the character of Colossus, Deadpool's immensely durable Russian sidekick. The visual effects used to bring Colossus to life and display his physicality, showed true ingenuity.
Deadpool is an amusing, thrilling journey that will keep you engrossed throughout. It expresses its intents and story line through eye-popping characters, ludicrous gags and credible effects. This feature is definitely worth watching and will allow you to view the genre of comic book hero movies in a unique, thoroughly outlandish way.