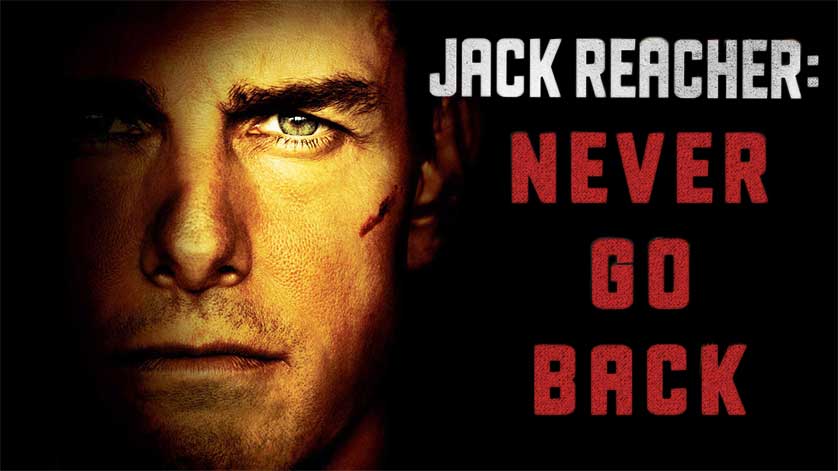 Tom Cruise is back in action, but with slightly less magic from the first outing.    
Jack Reacher: Never Go Back is an adrenaline-pumping addition to Tom Cruise's action-packed thriller repertoire. This is yet another untamed journey, with surprises around every corner, never a dull moment materializing. However, despite its exhilarating storyline and characters, this follow-up relies less on mystery, intrigue and an in-depth storyline, which the first film mostly banked on. Instead, this sequel centers more of its attention on the amplification of CGI effects, hand-to-hand fight scenes and computer- animated explosions.
In this adaptation of Lee Child's 2013 novel Never Go Back, and the film sequel to the 2012 original, fugitive Jack Reacher (Tom Cruise), returns to embark on a mission to Washington by means of freeing Susan Turner (Cobie Smulders), an army major who is imprisoned after being accused of treason. After joining forces with the law, Reacher must uncover the truth behind a widespread government conspiracy centering on the death of U.S. soldiers.
Director Edward Zwick, makes an attempt to further explore the journey of one of the most highly-regarded action heroes in literature and in film. At the same time however, his film evidently has some weaknesses. He fails to meet the masterful storytelling which Reacher's previous director Christopher McQuarrie had to offer. On one hand, Zwick clearly succeeds in conveying a sense of suspense and intrigue within each layer of the storyline in a way that leaves viewers with a sense of adventure as well as various feelings of uncertainty. The theme of apprehension plays a significant role within the story when it comes to Reacher differentiating who's who in the government and distinguishing whom to trust in suspicious situations. Throughout the plot's progression and atmosphere, the audience is intrigued, which will keep them engaged throughout each scene in this gripping tale. On the other hand, the film is lacking when it comes to the innovation and momentum brought to us from the first film.
Furthermore, this sequel mostly suffers when it comes to some of the acting, script and storyline. In terms of performances, Cobie Smulders' portrayal of Susan Turner is disappointingly shallow. Similarly with the entire film itself, it seemed as though the director heavily focused on Turner's outward physical appearance and attractive presence rather than of choosing a more inward and profound exploration of her character. This was another aspect of the film, which fell short in terms of expectations.
Save
Save
Save